Whither Art Thou, Boston Street … Art?
After last month's kerfluffle, it's high time we looked at street art in this city.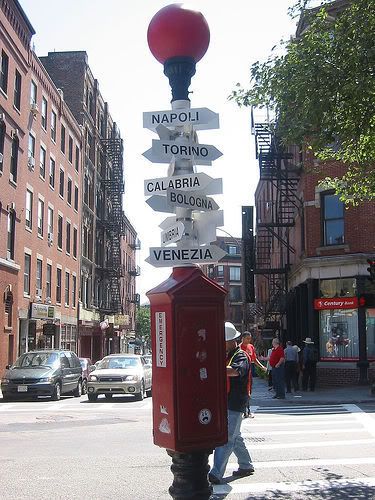 Unfortuantely, flickr only has so much, and my camera's in the shop, which brings me to the nub of my gist: what's your favorite piece of street art in the city? Take a photograph, leave us a link in the comments, or drop us a line at bostonmetroblogging [at] gmail.com, and we'll show the results.
(Photo: The North End, courtesy of TunnelFlats.)